Environment´s information
In the close municipality of Arcos de Jalón the nearest thing to see is the castle of Montuenga, as well as the homage tower and the parish of Arcos. To the South is worthy to go to see Chaorna. To the East, la Hoz del Jalón from Somaen is worthy to know, as well as the traditional architectonic of Somaen and of Jubera, both are very different. And, of course, you have to stop to contemplate the villa of Medinaceli, everything an Artistic-Historic Complex. Looking at the North, the close villa of Monteagudo de las Vicarías, with its castle, parish and reservoir, wait for the visitant. And to the West, getting into the province of Zaragoza, the Celt-Iberian and Romanesque site of Arcóbrida is touristic spot which is located in the Hill Villar, municipal term of Monreal de Ariza. Likewise, in Ariza the church of Santa María la Real is what most highlight (XVI century), Saint Pablo church can also be seen (1620), ruins of the Franciscan convent and of the medieval castle, likewise is worthy to see the Palace of the Marquises of Ariza or of Palafox (second half of the XVIII century).
Santa María de Huerta
It is located in the defensive line of river Jalón, border between Castile and Aragón, next to the Motorway A-2. It is included in the Nature Network 2000, in LIC "Sabinares of the Jalón" and of the ZEPA "Monteagudo de las Vicarías". Furthermore it should be noted that both the GR-86 " Iberian Path of Soria" as the Camino del Cid cross the term. But the locality is known by its magnificent Cistercian monastery of basically Gothic architecture although the gallery of the Gothic cloister is plateresque. In its church, the coronation of the king in the film "Chimes at Midnight" from Orson Welles. Its refectory is extraordinary. The ruins of the castle of Belimbre are about two kilometers on the South.
Tours
Medinaceli, fossils sites of Ambrona, beautiful abandoned villages, Monteagudo de las Vicarias.
Activities
Hiking, bicycle tourism, hunting and fishing (possibility of cards), fossil.
WHERE TO GO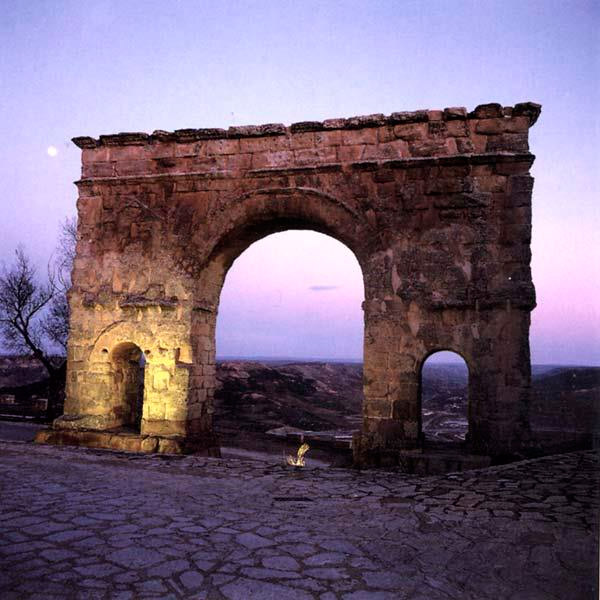 Medinaceli
Sobre la cumbre de un cerro destaca su arco romano de triple arcada como mejor escaparate de su Conjunto Histórico Artístico, con callejas de sabor medieval. Solar de los Duques de Medinaceli. Mosaico...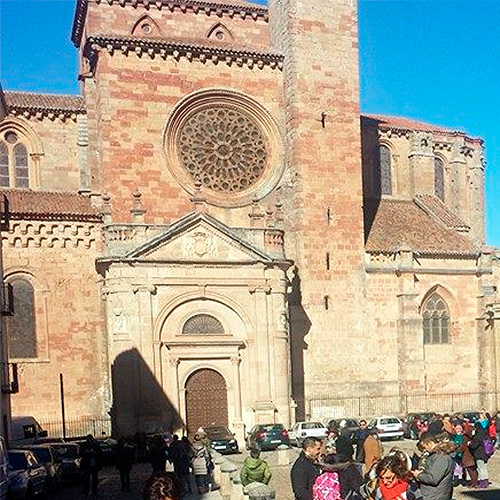 Catedral de Sigüenza
Sigüenza fascina al visitante, especialmente su fortificada catedral, sin demérito de su castillo y callejuelas medievales e iglesias románicas. Un recoleto parque ajardinado, junto a la oficina de tu...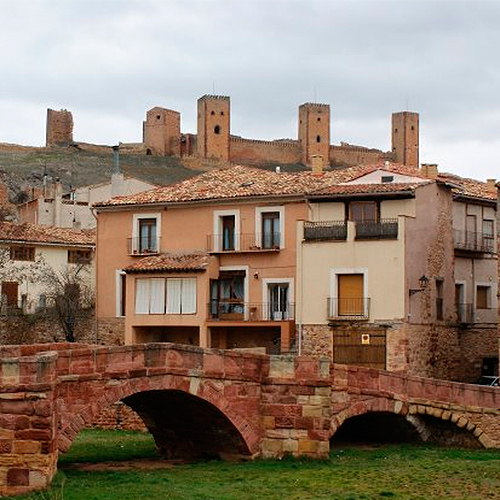 Castillo de Molina de Aragón
Fue construido en el S.XII por el Reino de Aragón y es el mas grande y expresivo de cuantos guarda hoy la provincia de Guadalajara. El origen de esta gran fortaleza es muy remoto. Tuvo ocho altas torr...
UPCOMING EVENTS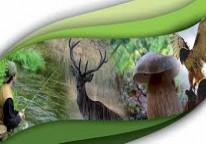 Feria Venalmazán
En Almazán, del 29 de abril al 1 de mayo de 2018
Un fin de semana plagado de actividades ligadas a la Naturaleza y su ambiente. Cursos, conferencias, degustaciones de gastronomía cinegética, exhibición de rehalas, concurso de tiro al pichón.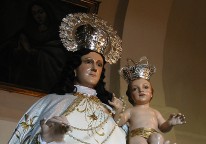 Romería Virgen de Olmacedo
En Ólvega, 10 de mayo de 2018
Tras la novena, la Romería de la Virgen de Olmacedo, con procesión y subasta de productos tras la misa que comienza a las 10 h. A las 18:00 reparto de caramelos a los niños en el pórtico de la iglesi...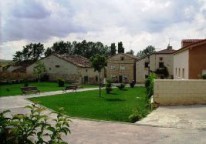 San Isidro
En Adradas, del 15 al 16 de mayo de 2018
Son las fiestas mayores de este bonito pueblo soriano.